Collaborating With Inland Empire Communities to Improve Health Outcomes
Center for Healthy Communities Speakers Bureau
The Center for Healthy Communities is launching a FREE Communities Speakers Bureau throughout the Riverside and San Bernardino County Communities. Information on requesting a speaker and joining as a speaker are available below in the designated tabs.
Questions? Please contact the Center for Healthy Communities staff by email at chc@medsch.ucr.edu.
Why request a speaker:
Informing, educating, and encouraging the community is part of our mission. To this end, the UCR Center for Healthy Communities Speakers Bureau can offer inspiration to your school, place of business, or any other venue. Available to present at conferences, webinars, wellness workshops, etc. Faculty and Staff at UCR Health and School of Medicine are available to speak on a wide range of topics. Topics include but are not limited to: "what is mindfulness;" self-care; women's health; relationships; parenting; pain; anxiety; depression; cardiovascular disease; cancer; technology; and more. We have many presentation formats to suit your needs. 
Prior to filling out the request a speaker form, please prepare the following information:
Organization information
Topic/Subject Matter of interest
Specific event information (type, title, description, modality, etc.)
Optional attachments (promotional materials)
Why Join as a speaker:
To build collaborations and partnerships between the School of Medicine's Scholars, Staff, and the Inland Southern California communities. By educating and informing the public on ways to improve the health outcomes of our diverse community.
Prior to filling out the join as a speaker form, please have the following information ready:
Biographical information (title, email address)
Bio (Max 250 words)
Headshot
Preferred presentation topic(s)
Optional information (Contributions to Science and/or Published Articles, CV)
Michelle C. Burroughs, M.P.H.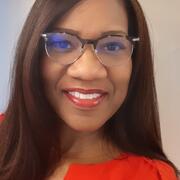 Topics: General Public Health Education
Michelle brings a public health career of over 25 years, is a master connector, collaborating with diverse organizations to solve complex problems facing counties, cities, and school districts within the private, public, and non-profit sectors.  She is currently the Director of Community Engagement and Outreach for the University of California, Riverside School of Medicine's Center for Healthy Communities (CHC). She leads the CHC in promoting community-engaged research. The mission of CHC is focused on remedying social injustices and health disparities that contribute to the poor health of individuals in southern California's Inland Empire and beyond. Michelle has a depth of experience as a public health practitioner in, direct patient care, community engagement strategies, state, and county public health program administration, implementation, and evaluation. 
---
Stephanie Sandoval, B.A. Public Health
Topics: General Public Health Education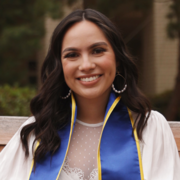 Stephanie Sandoval has worked diligently throughout her career on providing health education and community outreach to the most vulnerable populations. Working within this specific community engaged-research niche of public health has allowed Stephanie to expand on her interpersonal and public communication skills. It has been an extremely rewarding experience for her to be able to spread the knowledge she has on prevalent public health concerns. She has learned that her voice is heard and is making a difference within her community; even a small amount of health education can change the projection of a person's life and relieve them of many health burdens. 
---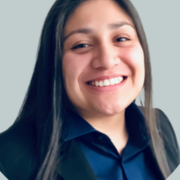 Selina Hernandez, M.P.H.
Topics: Social Media Dissemination, Multi-Media Design 
Selina Hernandez, M.P.H., has done extensive health promotion through multi-media designs on Air Quality, Stop COVID-19 in the Black Community, and a YouTube Series It's L.I.T..
Roger Seheult, MD
Topics: Sleep Medicine Benefits of Sunlight, Exercise, Intermittent Fasting, Green Spaces, Pulmonary Asthma, COPD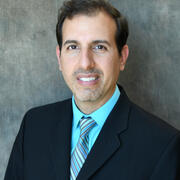 Dr. Seheult is currently an Associate Clinical Professor at the University of California, Riverside School of Medicine and an Assistant Clinical Professor at the School of Medicine and Allied Health at Loma Linda University. Roger is quadruple board-certified in Internal Medicine, Pulmonary Diseases, Critical Care Medicine and Sleep Medicine through the American Board of Internal Medicine. He is also the co-founder of MedCram, an online medical education company. He has appeared on numerous television and internet podcast broadcasts and has a YouTube channel with over 1.4 million subscribers (MedCramvideos). He has written numerous health articles on COVID and sleep and has given multiple medical presentations around the country. He recently received the Medical Merit Medal from the Crown Prince of the Kingdom of Bahrain for MedCram's contribution to global understanding of the SARS-CoV2 virus. Dr. Seheult was the recipient of the William L. Cover, MD Award for Outstanding Contribution to Medicine from the San Bernardino County Medical Society.
---
Jami Woods, MD
Topics: Transgender Medicine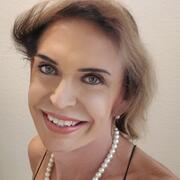 Jami Woods, MD was originally a pharmacist, then went on to medical school to complete her psychiatry residency. She is board certified in psychiatry and subspecialty certified in psychopharmacology. One of her greatest achievements includes being named vice chair for diversity and inclusion at the University of California, Riverside. She is a strong advocate for the LGBTQIA+ community and holds a unique position to both understand and acknowledge the disparities in legal protections, employment, education, and healthcare disparities of transgender individuals in the United States. Dr. Jami Woods provides psychotherapy for transgender patients in addition to treating their comorbid psychiatric conditions and providing world-class hormone confirmation therapy. Her patient-treatment philosophy includes collaborative decision making in which both the patient and the prescriber are heard. She states that patients often feel a power difference between them and their physician, which is why collaborative decision making where both sides are heard and have a hand in where their treatment goes is key. Dr. Woods leaves no stone unturned in her efforts to advocate for her patients' mental health.